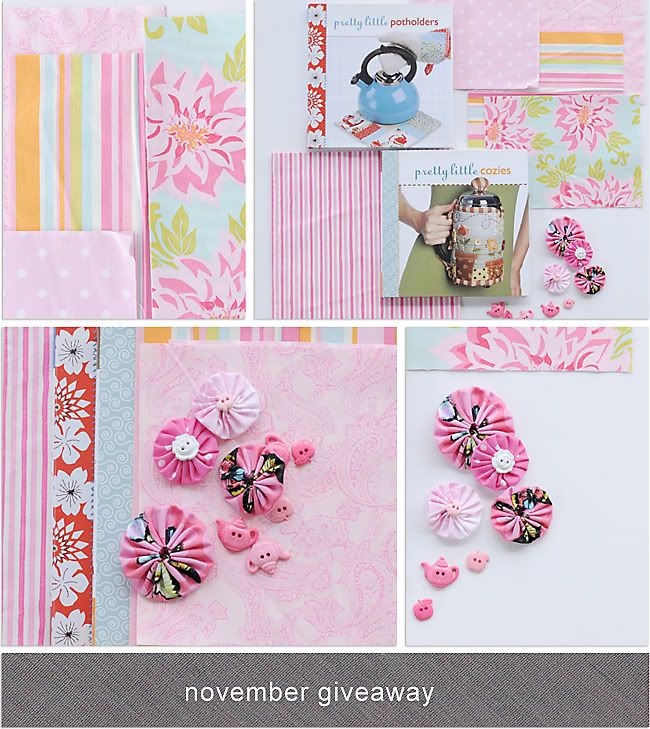 I do believe I promised another giveaway. So, here it is. Two sweet craft books - Pretty Little Potholders and Pretty Little Cosies. Plus some assorted fabric in some of my favourite patterns and colours to make one of these patchwork delights, and a handful on buttons to embellish.
If you're not in any way crafty inclined, this would make a lovely gift for a friend or family member who is.
All you need to do is leave a comment. If you also want to follow me, join my pinterest, like me on facebook, retweet the giveaway, pay my bills and do my ironing, I'd be thrilled as well. But the comment is the only prerequisite, otherwise how will I know you've entered?!
This package is all wrapped up and ready to post before I head off overseas...and because I'm heading over to the USA, I'm going to let this is open to anyone in either Australia OR the USA (providing I can figure out the postal system!).
Entries close next Thursday, November 10th. 5pm Brisbane time.
If you have stopped by, it would be lovely if you could leave a comment or just say hello so I know that you've been here. Thank you!