Last week Miss TikiBoo had her school disco. The theme was Aliens. I was initially a little stumped, until I found this website:
7 Layer Studio
, where an awesome mum made alien costumes for her entire family last Halloween.
The headpieces looked so effective, so I based my idea on hers and came up with this. We had so many comments about it that I decided I'd share how to make one. It was really quite simple - no sewing required!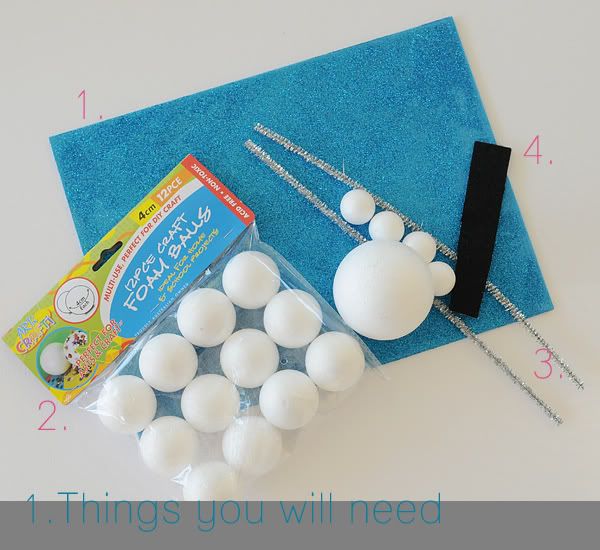 Step 1. You will require the following items, most can be purchased at your local el cheapo shop or Spotlight.
1. Glitter foam
2. Polystyrene balls in a couple of sizes
3. Pipecleaners
4. Stick on felt (although a black marker will also work)
You'll also need elastic, scissors and probably a hot glue gun.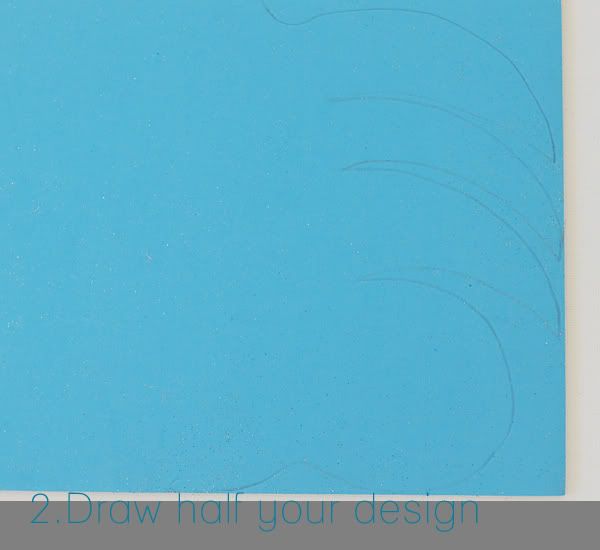 Step 2. Find the centre of your foam and roughly draw the shape of your design.
Step 3. Fold the foam in half (don't press the centre fold) and cut both sides together so you get a nice symmetrical design. You will need sharp scissors for this.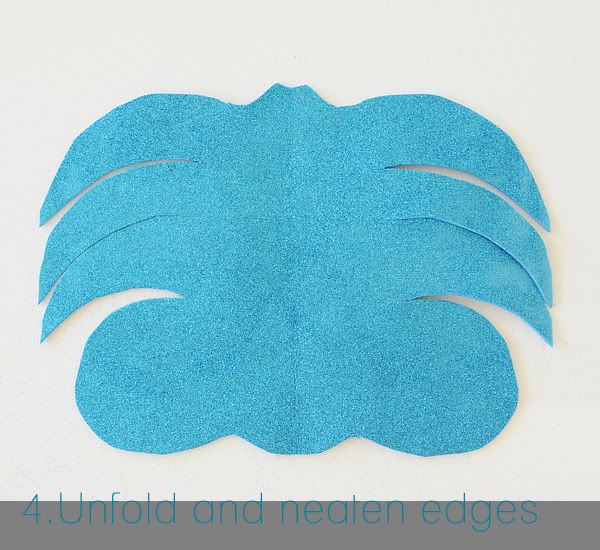 Step 4. Unfold, and neaten up your cutting. Hold against your child's head, and check that you are happy with your shape, adjust if required.
Step 5. Cut out a hole in the centre for your big eye (or a couple of smaller eyes if you prefer). I was lucky enough to get this one almost perfect, unfortunately the one on the actual costume was cut too big and needed a lot of glue to remedy!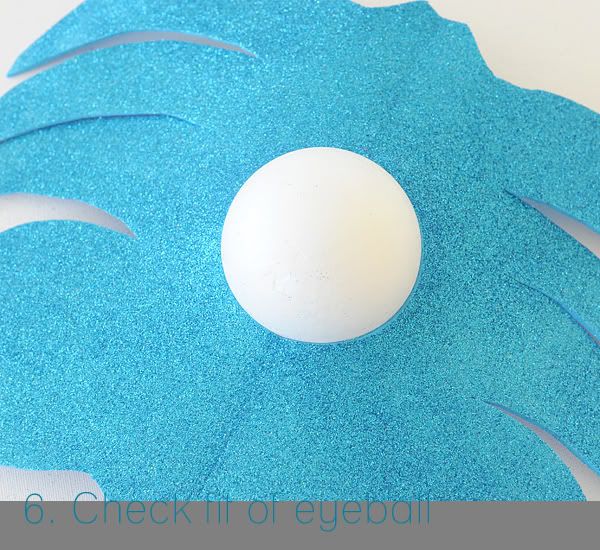 Step 6. Push your polystyrene ball in from the back. The foam does stretch a bit, however don't force it or it will rip.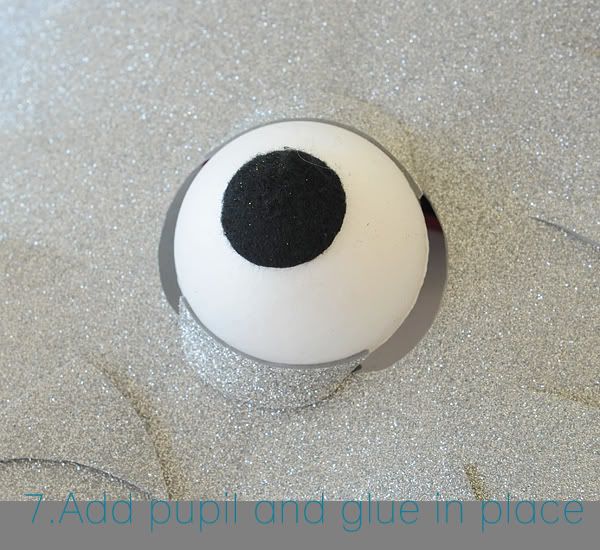 Step 7. Using either a circle cut from stick on foam, or a black marker, add a pupil to your eyeball/s. Glue in place from the rear.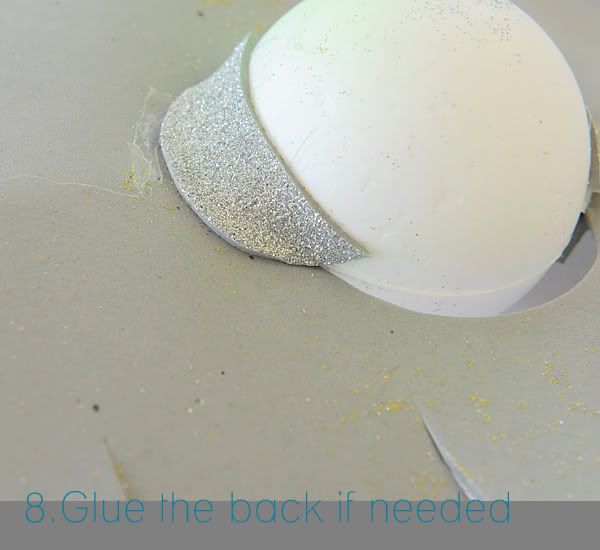 Step 8. I had to use a lot of glue, which looked very messy so I glued some offcuts over the glue, both on the front and back.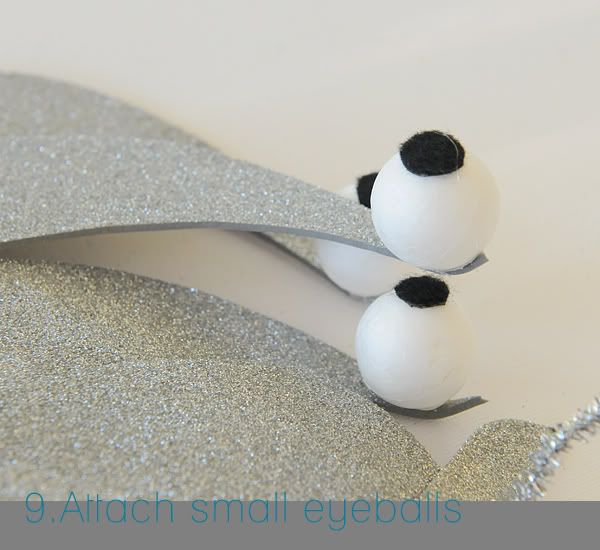 Step 9. Glue your small eyeballs onto the pointy ends.
Step 10. Carefully make a small incision and thread elastic through. Be super careful during this step so you don't rip the foam. I glued some more offcuts over the elastic so it couldn't be seen from the front. These sit perfectly above her ears and look like pointy spock additions.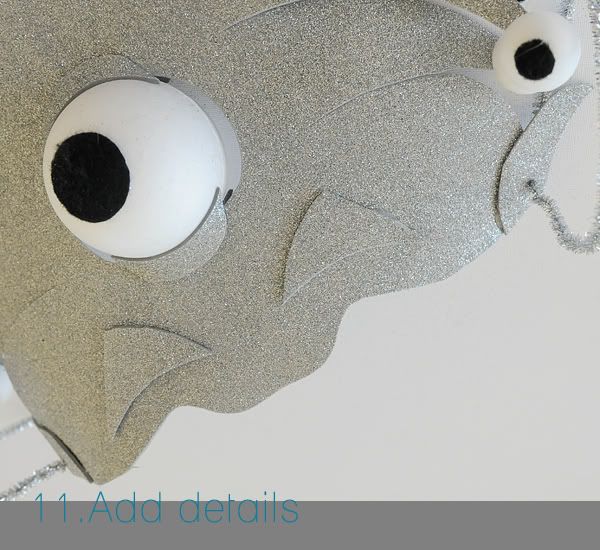 Step 11. Add your final details - we added eyebrows, and some earrings made from our pipecleaners. Whip up an alien costume (with the help of Grandma if you're running out of time!), and you have an awesome Alien!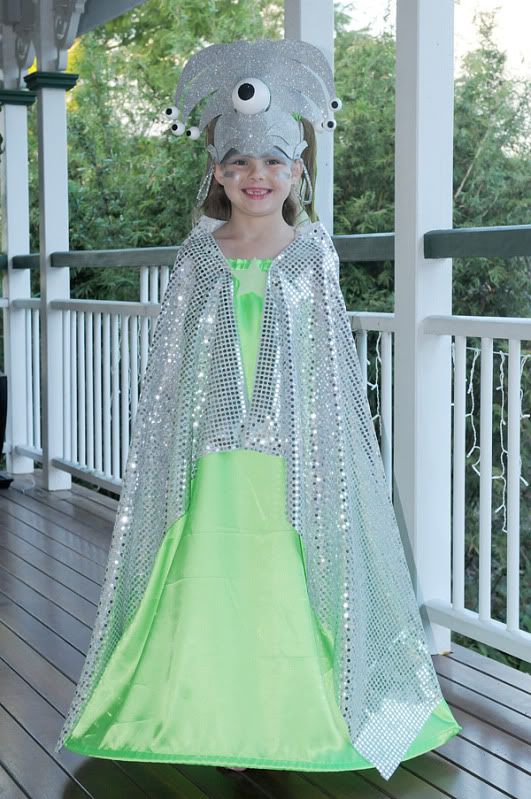 If you have stopped by, it would be lovely if you could leave a comment or just say hello so I know that you've been here. Thank you!