Last week we took a spur of the moment trip to Auckland. My Grandmother has been unwell and had to spend a few weeks in hospital, so we thought a visit might cheer her up. She loves her grandchildren, and particularly her great grandchildren. It's so lovely that Miss TikiBoo gets to spend time with her Great grandparents. It's quite rare these days so very special. For some silly reason I didn't take any photos, but here is one of my sweet little Baby Boo with Nana and Grandad.
My Grandparents have been married for 65 years. They celebrated this amazing milestone while Nana was in hospital. They are the sweetest couple and are still very much in love. A young Edith saw the cheeky grin of a young Mac on a train and it was love at first sight. They have been inseparable ever since.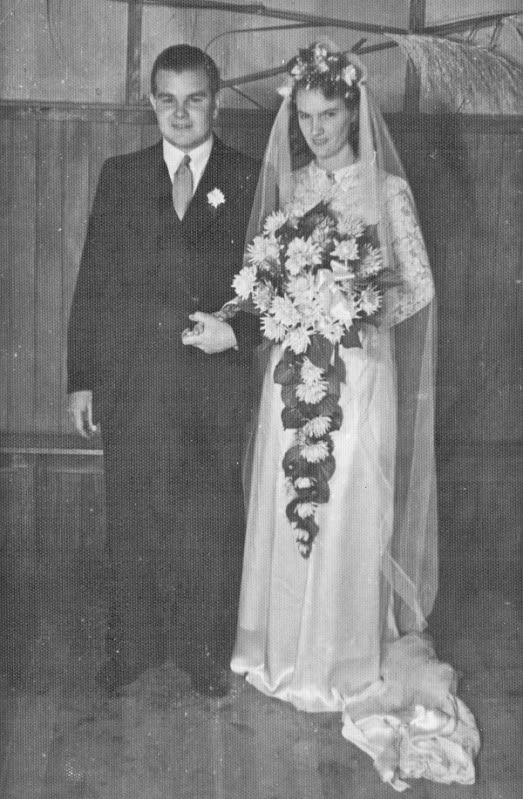 One of the highlights of their anniversary was receiving cards not just from the Prime Minister and Governor General, but Queen Elizabeth. They were really rather chuffed about this, so thanks, Lizzie! You really made their day, and Grandad was so proud to show me the cards which they have displayed in the lounge room, amongst 65 years worth of photos of children, grandchildren and their 4 great grandchildren.
How many of you still have Grandparents around?
If you have stopped by, it would be lovely if you could leave a comment or just say hello so I know that you've been here. Thank you!