My parents have finally returned home from an eight week trip to Italy and France. Just a little bit jealous that we couldn't join them this time! We missed them terribly, especially Miss TikiBoo. Quite a few tears were shed over the last weeks.
Thank goodness for email - they borrowed an iPad from us so we could keep in touch easily. French accommodation tends to frequently offer free wifi, and sometimes free international phone as well, so we had a few chats - in typical six year old fashion, Miss TikiBoo does love to chat on the phone, especially to her Grandma.
Of course they returned bearing gifts, so I thought I'd share a few photos of my goodies.
How gorgeous is this bangle. Any guesses as to what it is made of? Here's a clue - Mum bought it in Limoges, home of beautiful porcelain. I just hope I don't drop it.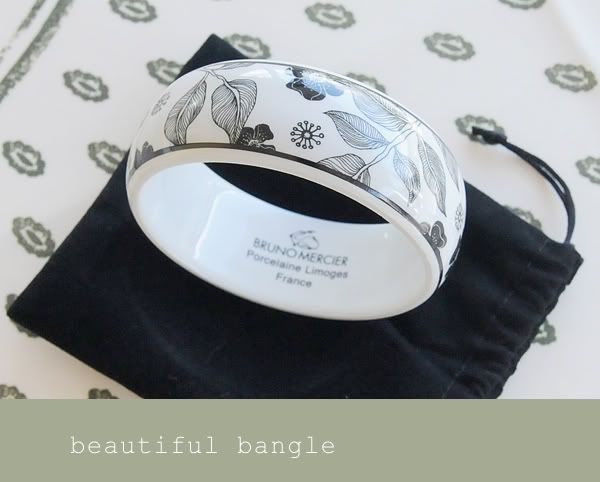 Apparently I am meant to share this. Not sure about that, I may have to keep it all for myself!
I have been looking some sort of table cloth for our round table for years. It has been surprisingly difficult to find a round table cloth in the right size, and with a nice pattern, so it is one thing I asked my parents to look for. I think they did rather well. The green ties in well with the house accents.These little tablecloth weighs will also be handy, especially in this crazy windy weather we're having this week.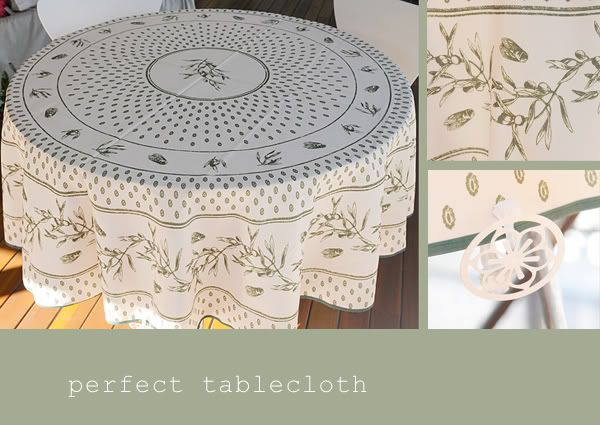 We are so glad to have them home!
What's the best gift anyone has bought you from an overseas holiday?
If you have stopped by, it would be lovely if you could leave a comment or just say hello so I know that you've been here. Thank you!