I'm too busy packing right now to write anything resembling a blog post, so this is just a quick reminder about the
GIVEAWAY
which will close tomorrow evening, 5pm Brisbane time, and the winner announced on Friday morning.
Please make sure you
CLICK HERE TO COMMENT
.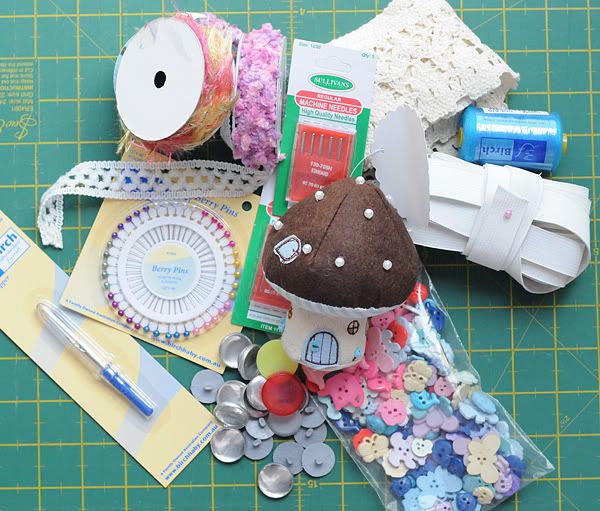 I've added a few more goodies, so now we have:
Cute pincushion from Bauble
A pack of pins
Two packets of sewing machine needles
Some elastic
A seam ripper/unpicker
Novelty buttons
Self cover buttons and tool
Several trims and lace
Thread
Quite a nifty little starter kit or addition to your current stash!
Don't forget, there will be more giveaways once we move and I go through all the boxes in storage! Make sure you bookmark, follow,
like us on facebook
or whichever way you find it easiest to stay in touch.
If you have stopped by, it would be lovely if you could leave a comment or just say hello so I know that you've been here. Thank you!