If you've been reading this blog for the past month, you would be aware that we are moving next week. To
HERE
. Right now, I'm trying to pack, and sew at the same time. Making more mess than I tidy.
As I go, I keep finding bits and pieces that probably need a new home. That new home could be yours. This is going to be Giveaway Number One. The next will be once we move and I unpack the storage container.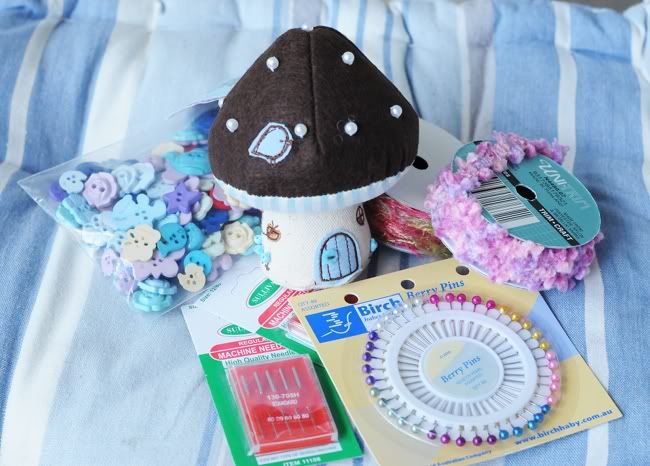 All you need to do is leave a comment below to be in the random draw for a bunch of haby goodies. The picture is just a sample of what you'll get, I will be adding to the pile as I go!
That sweet little toadstool is a pincushion, I bought it specifically for a blog giveaway from my lovely friend Rachel at
Bauble
. You'll hear more about Bauble soon as I'm off to check out her new arrivals and take some photos next week.
So, again - leave a comment, telling me what
you
would really like added to the pile of haberdashery...and if you happen to be the random winner, maybe I'll oblige! Random winner will be drawn next Thursday evening.