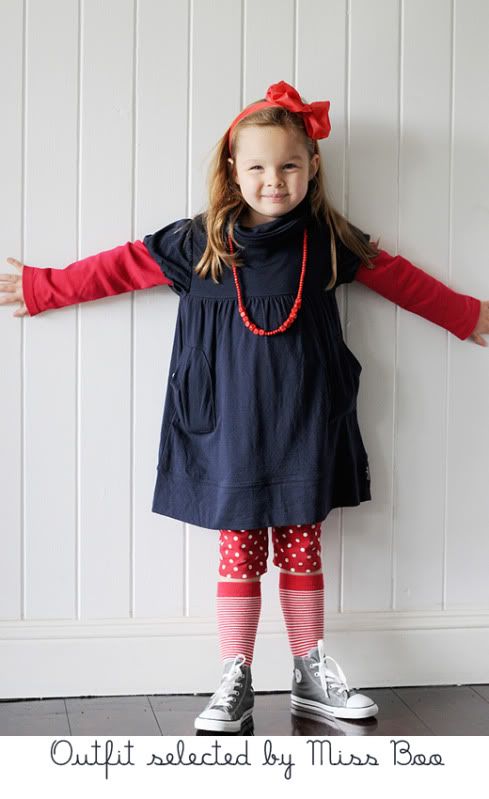 We are having fun playing with outfits right now. Next year Miss Boo will be at school, so I'm letting her explore her creativity with her choice of clothing before she has to be a clone in uniform. At this age she can get away with wearing pretty much anything, so letting her decide what she wants to wear is usually safe.
I picked out the navy
Ouch
dress, and told her to find things to wear with it. She's a bit obsessed with the
Seed
bow headband at the moment, so she started with that and went from there with the stripey red socks (I can't recall the brand, but they were from
Urban Harmony
) and long sleeve top. Once she had these on she decided it wasn't warm enough and the leggings were a last minute addition. The necklace is from
Shanghai Ruby
. The shoes are Converse Chuck Taylors.
As an aside, I've just realised that I didn't purchase any of these items online, they were all bought locally, a little unusual for us! The dress, socks and necklace are all from Urban Harmony in Coorparoo, the Seed headband I bought in the city and the converse from Harbourtown.