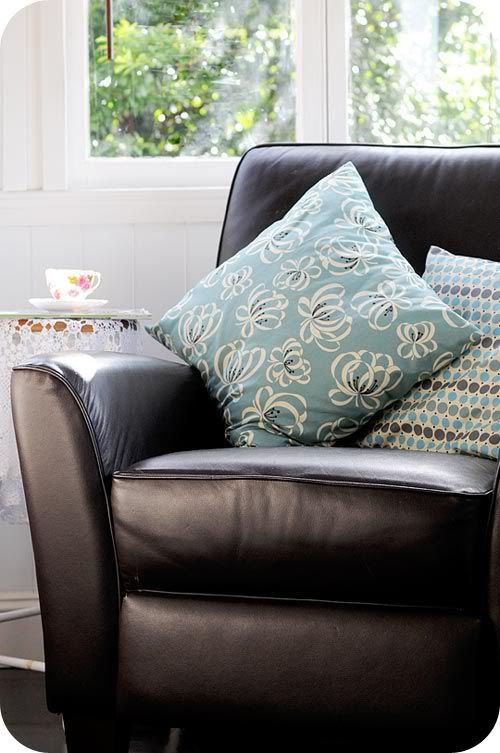 We recently rearranged the living area in our house. Most of our furniture was bought when we lived in an enormous open plan unit, and although our couches fit fine, our rather heavy 8 seater dining setting has always been a squeeze.
It was located at the front entrance of our renovated workers cottage, and made the whole place feel cluttered. After months of complaining, I finally convinced hubby that it should be moved. As it is so seldom used, it's now located in our small back room and with a bit of effort can be moved out when required.
Anyway, the point of this post is to show my current favourite little spot. This front corner gets sun for much of the day in winter and is the perfect place to curl up with a cup of tea and favourite magazine. You can see the sun streaming through the window in the above photo.
Someone else enjoys this spot.
Cushions, made by yours truly.
Part of my rather extensive collection of pink china cup & saucer sets.
Do you have a favourite little winter nook? Would love you to share!