We are back to a whole lot of dreary weather here in Brisbane. Not a particularly exciting weekend.
Miss TikiBoo is starting soccer, so we raced out to get her kit. Fancy boots and her outfit for training, which has now been cancelled due to rain.
I managed to get a little bit of gardening in, I'm trying out some miniature roses in the front garden. I'm not overly optimistic, but am hoping they surprise me!
As for the house, a few weeks ago I ordered curtains and a cushion for our new windowseat in the front bay window. I finally got around to having a go at painting the window frame. It's only undercoat at the moment, but already the difference is amazing, and I can't wait to share the finished job with you.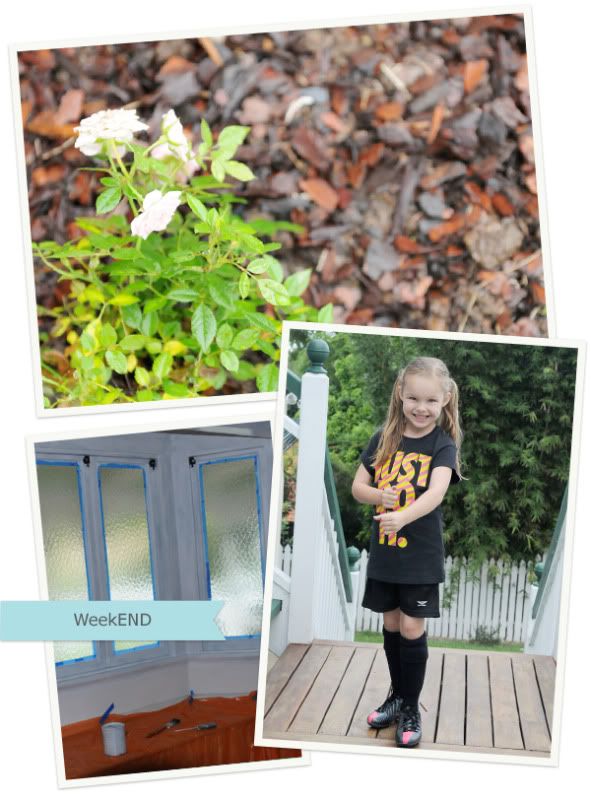 I almost forgot to mention the new addition to our family! This is Scout. She is a Welsh Springer Spaniel, and a complete sweetheart. This is about the last decent photo I have of her, taken a few weeks ago. She has grown since then, however every time I get the camera out she runs up to me to play!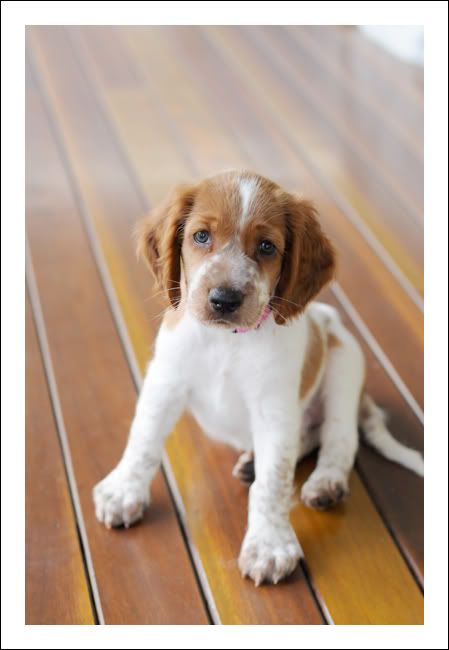 What did you get up to this weekend?
If you have stopped by, it would be lovely if you could leave a comment or just say hello so I know that you've been here. Thank you!