Remember
this post
where I was asking about the cushions on our back deck?
I gave mum the 3 cushions I had and asked if she could possibly make new covers "sometime", but before the weekend if at all possible (I still can't actually get to my sewing machine...). A couple of hours later I got a phone call telling me they were ready!
Before...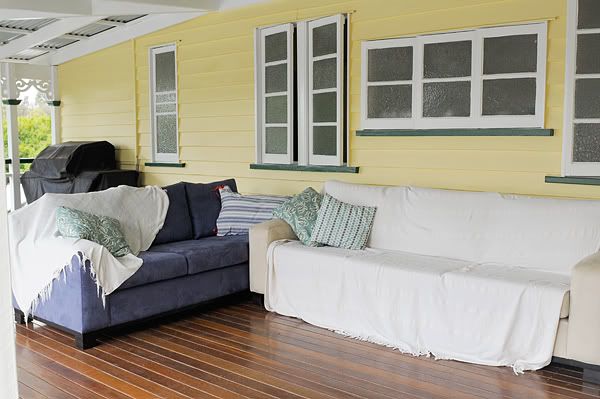 After...
What do you think? An improvement?
It's all still a bit too much yellow for me, but at least now the cushions match a bit better.
Thanks Mum!
If you have stopped by, it would be lovely if you could leave a comment or just say hello so I know that you've been here. Thank you!