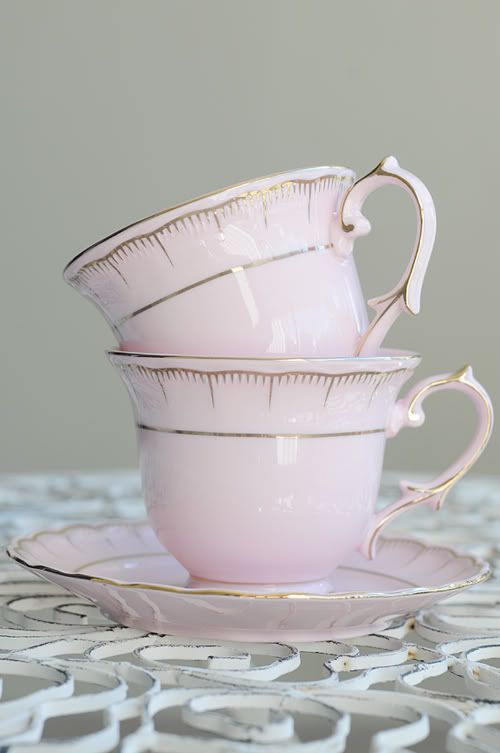 One of the things I really miss at the moment is my collection of antique and vintage teacups and saucers. I have around 20 sets or so, unfortunately they are in storage right now.
I was certain I had blogged about them before, however all I can find are a few images with one cup featured, such as
this post
and
this one
.
After the failed antiquing (when I had hoped to find some pretty cup and saucer sets) I decided that maybe new would have to do...for now. After coffee with the lovely ladies from
Bubble and Sweet
and
Ah Tissue
, I found a little kitchenware store and picked up these sweet pink pretties. Not vintage, not porcelain...but dishwasher safe!
I shall keep searching for some fine old china, but in the meantime will enjoy these.