I haven't had a photo session with Miss TikiBoo for ages. Usually because she complains and refuses to look at the camera so it's all too hard. Today she decided to cooperate. I'm sure it had nothing to do with the M&Ms I promised her. Maybe it's because she's growing up, off to school in two weeks! I'd better hurry up and organise some school shoes.
This is one of the cute appliqued Miss TikiBoo t-shirts we have over at
All You Need
. The balloons are in Liberty fabrics, of course. If you want a special discount, you might like to check out
Frills in the Hills
.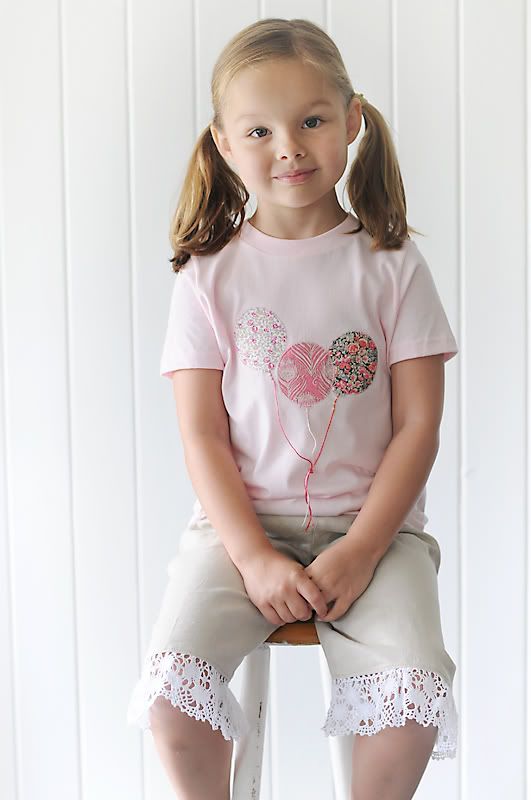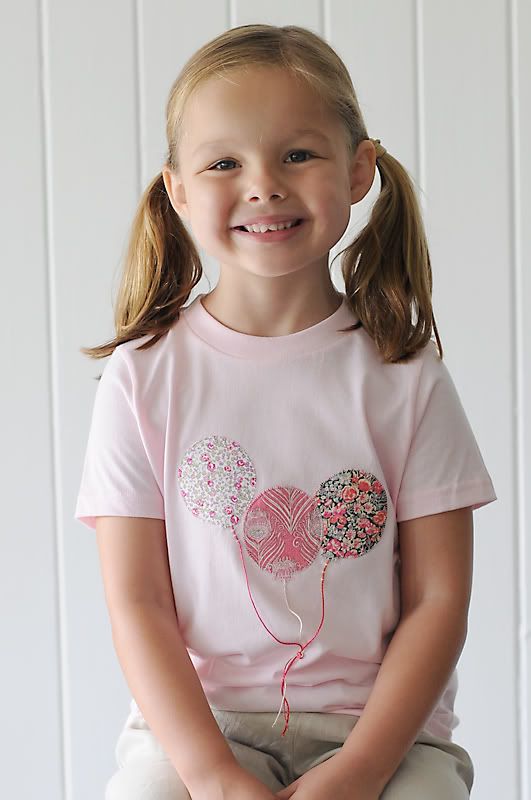 I made these linen capri length pants for her last year, however she refused to wear them. Today she didn't want to take them off. I love them!