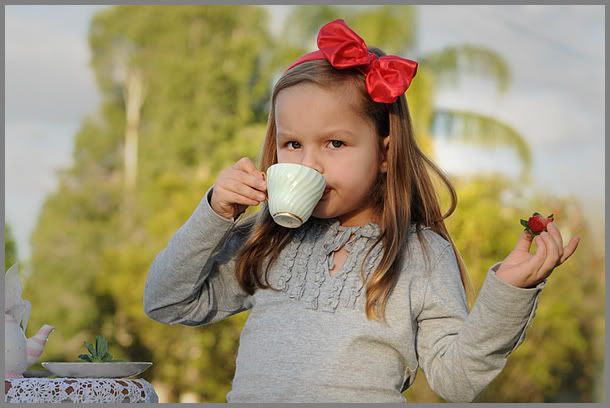 I wanted to try and find a few props for photoshoots, so last Friday Miss TikiBoo and I visted a few of the antique stores here in Brisbane, along with a visit to a cafe/bookstore for coffee, hot chocolate and a new book - she selected Charlie and the Chocolate Factory.
It was rather slim pickings, I wanted some sort of small table and chairs, but the closest we managed to get was this stool. It's not exactly what I was after, though it will be useful and works for our mini tea parties if we are very careful!
It's rare for Miss Boo to not either run and hide, or touch every.single.thing in these type of stores, so I told her we would have another quick look to find something special for her. She really wanted something pink, however it's a rather popular colour for small vintage items so we managed to find a pretty, delicate pale green china cup and saucer set, edged in gold. It's smaller than the typical set, so perfect for a little girl and Miss Boo is very proud of her new treasure.
As soon as we got home she asked if she could have a little tea party, and how could I resist?!
Skirt -
TikiBoo Kids 'No Grey Days'
Top - Myer
Headband - Seed