When your business involves sewing as much as I do, finding time or inspiration to sew for your own children isn't easy. I find myself buying fabric to make things for Miss TikiBoo, only to have it sit in the cupboard for next season, or the next.
So, finally, I took a few days off to make some things for my own girl!
The past weekend we headed up to Spicers at Hiddenvale for Daddy's birthday lunch. So, this outfit was created with that in mind - my little country lovin' girl. A sweet peasant blouse and linen skirt. The much loved boots are Walnut, from Design Child.
She had heaps of fun feeding the animals, and meeting a rather overfriendly labrador puppy!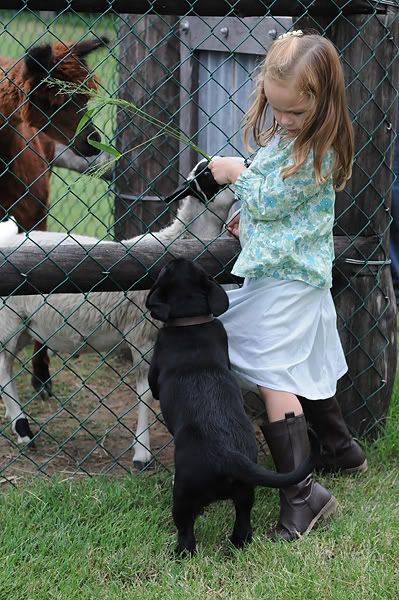 I made a few other things which I will show later in the week.
Kathryn