Still playing around with some iPad editing tools, I thought I'd share some photos of our tree and decorations.
Traditionally, we don't put the tree up until December 1st, but as we will be away, then crazy busy for the first week and weekend (ballet concert - yikes!) I made the executive decision that it should go up now.
We went out on Friday evening and bought a new bigger tree, given we have the space now, it felt like the right thing to do!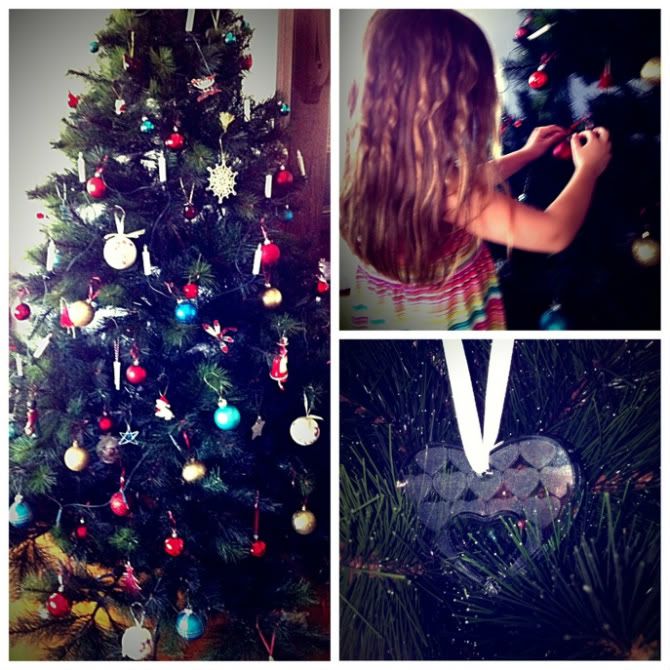 When do you put your tree up? Do you wait until December, or as soon as the kids start asking?
What about decorating? Do you have the same each year or change things?
We pick a new colour theme each year. This year is Red, Gold & Aqua. I wanted Red, Gold and Green but was out voted. No Karma Chameleon here! There are also some special decorations, each year since Miss TikiBoo was born I have bought something "precious", a Wedgewood or Royal Doulton type ornament. These will be her special heirlooms.
If you have stopped by, it would be lovely if you could leave a comment or just say hello so I know that you've been here. Thank you!