People have been asking me for days, "are you ready for your trip?". Yes. I'm rather obsessive when it comes to packing, and tend to start weeks before it's time to go. I don't like to overpack, but then there is the fear of forgetting something essential, although that's not likely to be an issue when travelling to the States!
These are some of the little things I've learnt - especially when it's likely you'll be shopping!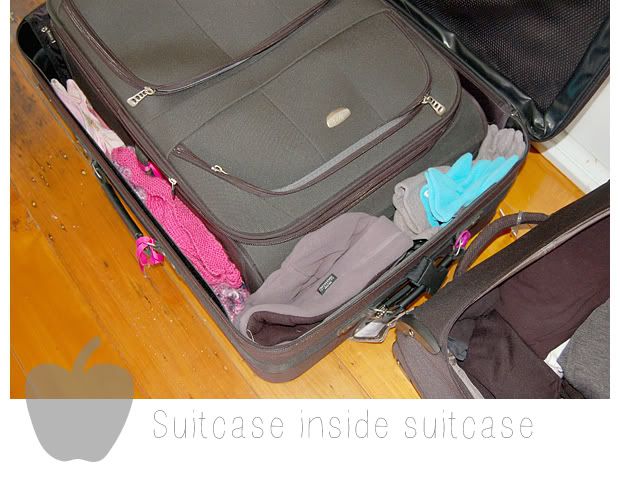 1. Suitcase within a suitcase.
We have a large case which will easily hold a regular suitcase, so I pack the regular, then put it inside the large. There are 3 of us travelling, so it's no hassle to be taking 3 cases home, and perfect if you intend to shop! I've packed the hats and gloves around the sides.
2. An extra carry on bag, and a spacebag.
I bought this super light travel bag in Paris last year. It holds loads and is carry on compatible. It will be going in the suitcase as a "just in case". I'm also taking a spacebag to use with our coats on the way home. It's a roll up type as we may not have access to a vacuum.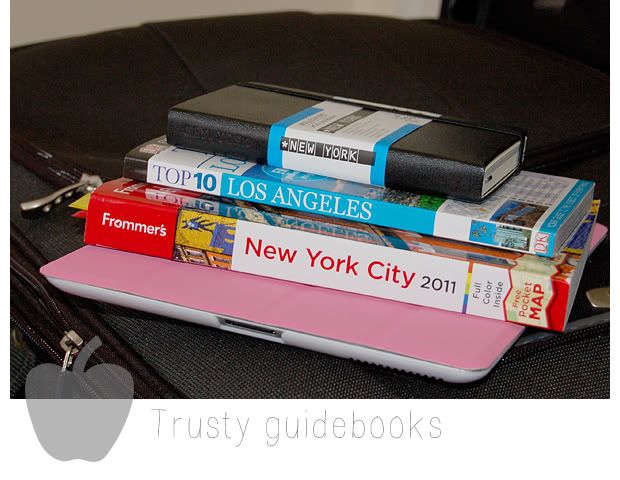 3. Guide books.
These are a must for me! As is the little New York Moleskine. I've also loaded everything imaginable onto the iPad and iPhone, including tickets, itineraries etc. Dropbox is a really great application for this, you can drag any document from your computer to it.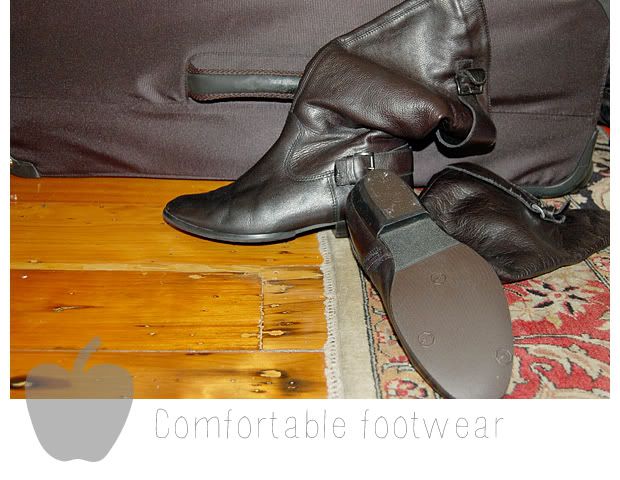 4. Comfortable footwear!
I've had these boots for a few years now, and they are super comfortable. In a pinch they go with almost everything too. I tend to stick with black for travelling to make it easier as well.
Another tip - get extra soles put on before you go!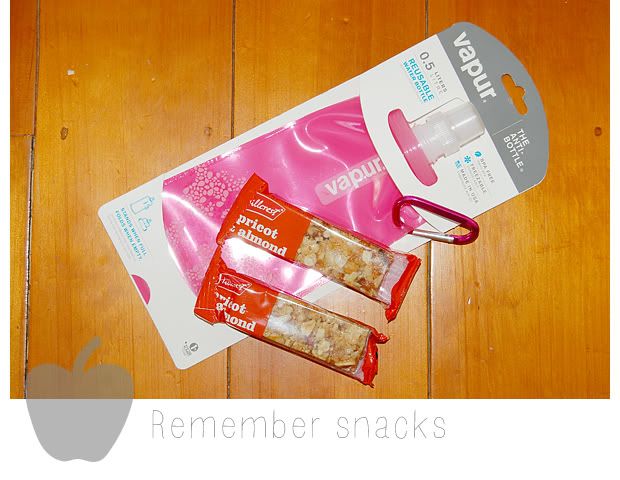 5. Snacks and water.
How cool is this
Vapur drink bottle
! When it's filled it stands up. When it's empty you can roll it up and stash in your bag. I also always take extra snacks on the plane, just in case I'm not liking what they're offering.
These are just a few of my tips, do you have any brilliant extras to add?
What sort of packer are you - last minute or weeks in advance?
If you have stopped by, it would be lovely if you could leave a comment or just say hello so I know that you've been here. Thank you!