I have a collection of "pretty things", gifts given to me over the years. I discovered the perfect place to display them - in the bathroom.
Some of them have a history. The antique silver-topped crystal container was a gift from my Godmother. The pink antique perfume bottle set from Mum. The antique pink glass plate from my Grandmother and the pink glass bowl from a friend.
The mirror was originally in Miss TikiBoo's bedroom, however it looked so perfect here that she kindly let it remain.
I love to move these items around, sometimes adding new pieces and then moving them elsewhere. Sometimes a small vase of pink flowers joins the display.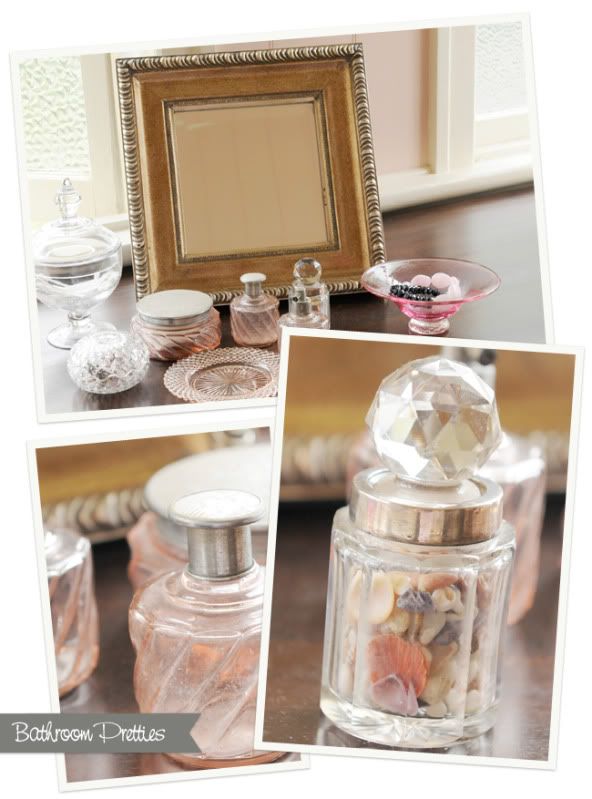 Do you have any collections of special things?
If you have stopped by, it would be lovely if you could leave a comment or just say hello so I know that you've been here. Thank you!