My gorgeous girl turned 5 last week, and her request was a "Paris Party". How could I refuse!
It was a terribly hot day, so we were all inside in the air conditioning, although with 12 little girls and their mama's it was working overtime! Some of our chocolate eiffel towers started melting early on.
Unfortunately I was running a little late and didn't get as many photos as I would have liked, but here are a few. Lashings of pink, Eiffel Towers, macarons, mini baguettes...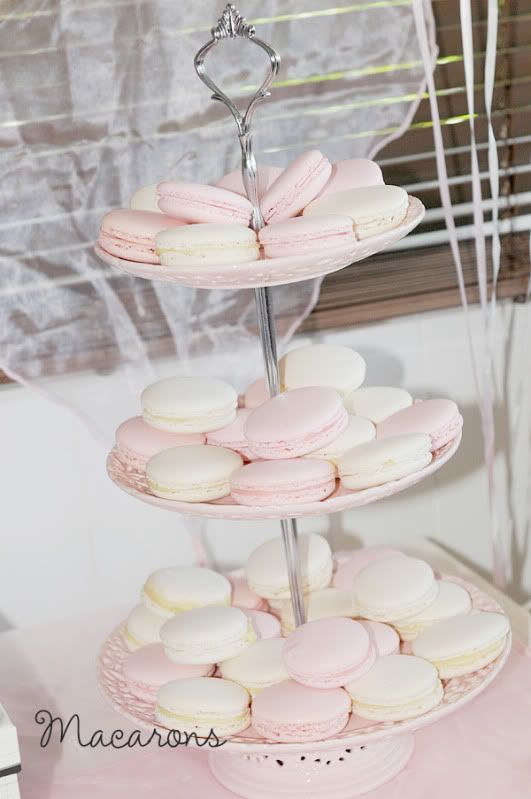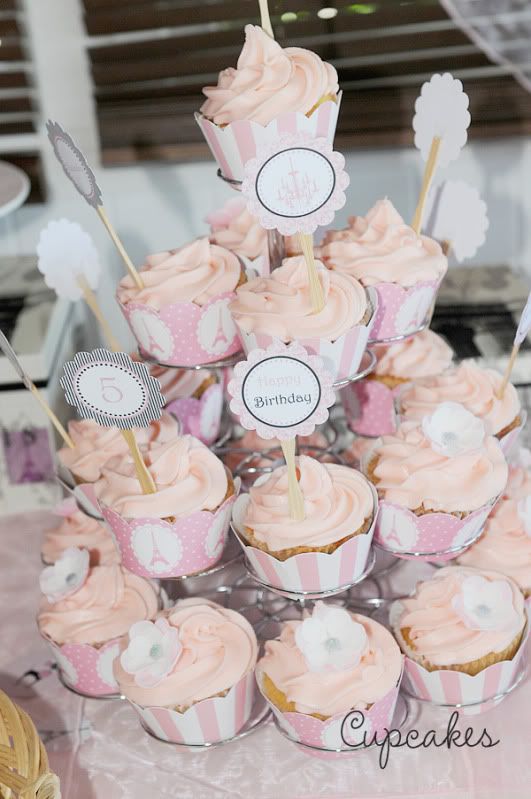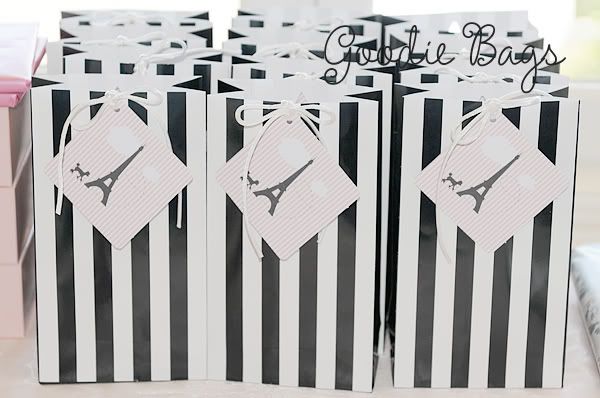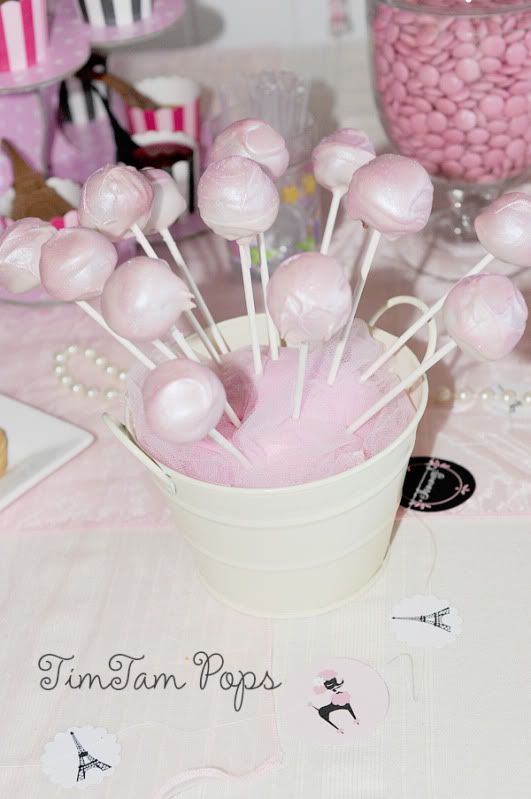 Cupcakes & Macarons made by
Bubble and Sweet
. TimTam cake pop recipe also from Bubble and Sweet.
Cupcake wrappers from
The Cupcake Wrapper Co
Tissue Poms from
Ah Tissue
Pink Smarties from
Candy Soirees
Candles & Cupcake Toppers from
Details, Details
Candy Jars & Cake stand from
Sharnel Dollar Designs
Paper Eskimo Lolly Bags & Baking cups, Pink Spotty Cupcake stand from
Little Styles
Alannah Rose Invitations from
Twiggi
(not pictured).
Miss TikiBoo adored her Paris Party!