Once upon a time in a magical garden

there lived two sisters, Georgia and Nicola

who loved frilly, funky and fabulous

clothing and accessories...
I have had a few queries as to where people can buy our signature singlets!
We have a brand new retailer on board this summer, the beautiful new store "
Georgia's Garden
". Georgia's Garden stock a large range of
TikiBoo Kids clothing
, including our beautiful samba dresses, boy's shorts and our gorgeous new signature outfits pictured!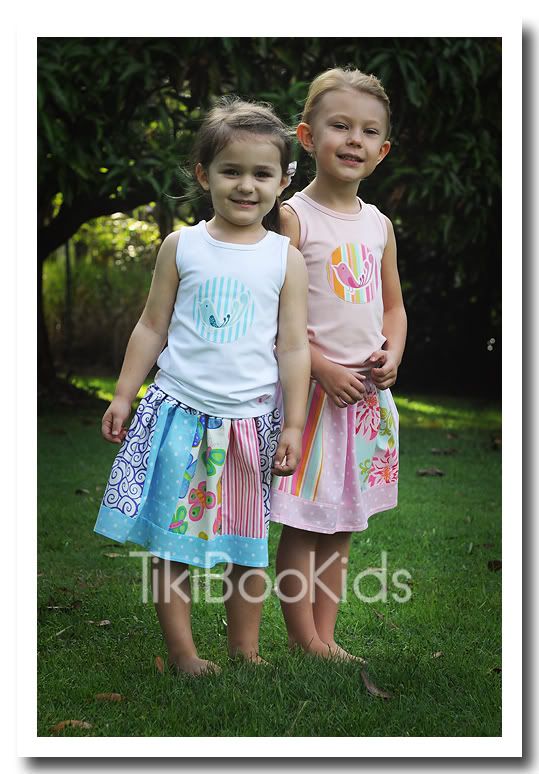 *If you are a retailer looking for a fabulous new limited edition range to stock, please contact me via
www.tikiboo.com.au
for our wholesale details!*